i think for the longest time i really avoided any thing pink coloured. i really wasn't fond of the idea of ultra feminine delicateness, forced punk princess (avril lavigne), or valentine's day.
but then ss 09, soft neutrals, nudes and alternatively neon pinks, oranges, and yellows made their debuts. and i didn't hate it. i really like the subtle contrast of a softer neutral with a retina searing neon.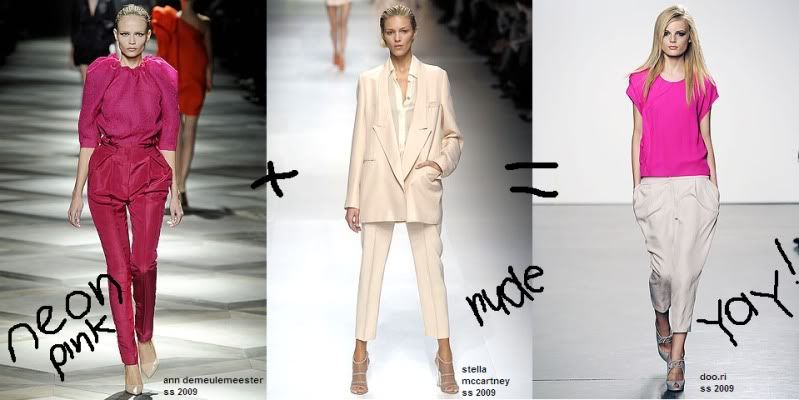 style
black + fluorescent pink= harsh
photobucket
so it comes down to me spontaneously ordering a pair of pink high top sneakers off zipia. i want to scruff them up so bad. they still look too pristine. the style is very similar to doc martens with the clunkier profile, while the canvas body and rope shoe laces really make the shoes really playful looking. i can't wait to pair these with clean khaki pants, heather grey tights & navy leggings. yes the are the pink versions of the black ones from the last post.